WHAT TO DO IN LOS ANGELES? MY JOURNEY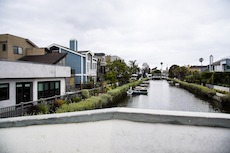 Venice Canal Historic District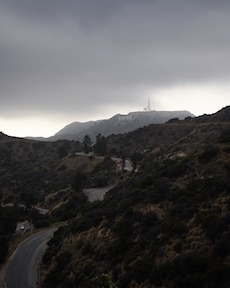 View from Griffith Observatory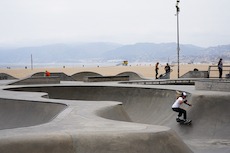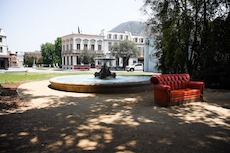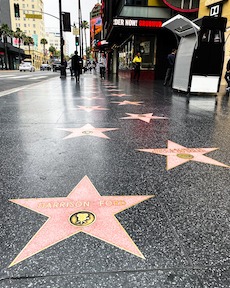 Los Angeles is THE city for movie lovers. There is so much to see related to Hollywood and the movie industry. Starting with the Walk of Fame located on Hollywood Boulevard. Many stars with world famous personalities like actors, directors, musicians etc. You can take a good walk on the boulevard looking at these beautiful stars. The nice neighborhood is around the Chinese Theater (which you can also visit). If you continue further, the street is not terrible in terms of attendance, and beauty. I will say that a good hour will be enough for you to go around, unless you decide to do the whole street.
To continue the trip for cinema lovers, go and discover the backstage of Warner Bros. Why this one and not another? Compared to the quality / price ratio. I did some research before booking, and this tour had great reviews. The visit lasts a good 3 hours. It starts with a waiting room with the history of Warner Bros, to then arrive in a movie theater that explains a little about the studios. After this short film, you will be assigned to a guide who will take you by cart around the studios for one hour. Many explanations are provided and you can sometimes get out of the vehicle to explore the studios inside and out. For Friends and Big Bang Theory fans, you'll be thrilled, plenty of locations are shown. The guide was perfect, he told us several anecdotes about the filming of series and films. After the guided tour, you enter stage 48 which contains many exhibits on costumes, filming techniques, music… It's super interesting, and you can stay there as long as you want. I was really happy with the experience. Click here to book your tour.
After touring the studios, check out the famous Hollywood letters. From the Griffith Observatory you have a great view of the Letters, a bit far but worth it. Do not hesitate to climb to Mount Hollywood, you will have an incredible view of the Griffith and Los Angeles. Is it worth it ! The trail takes about 1h30.
I did not do a full tour of Los Angeles during my trip but here are some other sites I visited.
There is obviously the famous Venice beach, a very well-known beach where you can stroll throughout the day. I don't recommend it for the early evening though. You have plenty of souvenir shops, a skate park, outdoor fitness facilities. To go around, a good hour will be enough. It's basically a walk.
A place that I did not know at all was the Venice Canal Historic District. It's a super cute place! Full of small houses along several canals. You can drive there or walk around. It's worth taking a look.
And we visited the Getty Center museum. The building is impressive! A beautiful unique architecture. Especially the gardens. There are different small exhibits in the museum, you can choose the ones you like. The museum is not very big, in 2 hours you can go around.
Price visit of the Warner Bros studios: 70$ / 66€
Price for the Getty Center museum: admission is officially free but parking is not, which costs around $15 / €14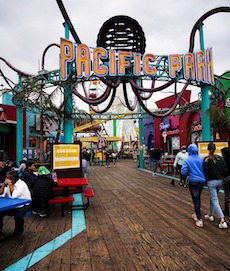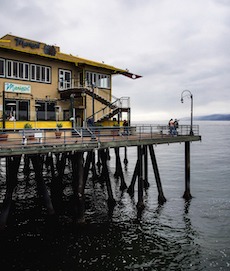 I haven't seen much of Santa Monica, but from what little I have seen, it seems to have a great vibe. Bustling streets of shops and restaurants. But the activity not to be missed in Santa Monica is the Santa Monica Pier. Attractions on the pier, activities of all kinds to have a good time. And also the famous sign indicating the end of route 66!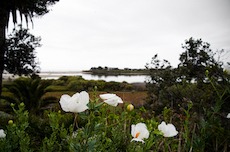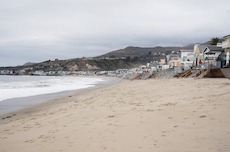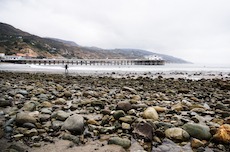 Malibu is a city an hour by car north of Los Angeles. It is different from Los Angeles, much calmer and wilder. We went to the Lagoon in Malibu. It is possible to go around and see its very varied fauna and flora according to the seasons. Once the tour is over (about fifteen minutes), you arrive on Malibu beach. A super beautiful beach with only houses by the sea with their private access. The houses one after the other give a great view of the beach. It is very pleasant to walk there for a while and watch the surfers catch the waves.
A good hour is enough to do this tour.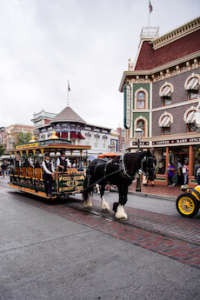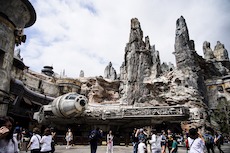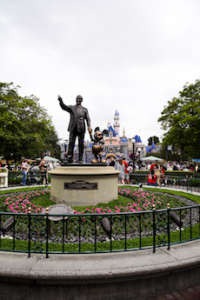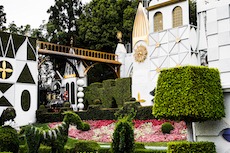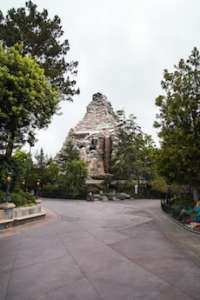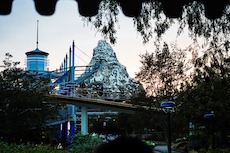 This paragraph is dedicated to big Disney fans like me! If you love Disney and are visiting Los Angeles, then going to Disneyland's first theme park is a must! It looks nothing like Florida or Paris. Many attractions I didn't know about, even the castle is very different. The Disney magic is there! I advise you to watch the documentary series The Imagineers before going there. You will see the park and some attractions from another point of view.
Please note that the park must be reserved in advance. Click here to access the website.
Disneyland entrance price: the prices vary according to the season in which you go there. But plan a good $100 / €100 ticket for a single park, minimum.
Los Angeles makes many people dream but the reality is very different from what we think. When you think of Los Angeles, you imagine these big streets with shops, palm trees, the stars on the boulevard, studios everywhere with huge houses. But what we do not see are all these homeless people who are at the end of the Walk of Fame, or in many streets in Downtown. Los Angeles is fine if you stay in the tourist areas but if you stray a little from it, it's really not that great. It is important for me to know this before going there.
There are quite a few buses and subways that allow you to get around the city. But as soon as the sun goes down, I strongly advise against it. For having done so, the attendance is not terrible. After 8 p.m., there are not many people in the transport and they are poorly attended.
To use the subway, you will need to buy a $2 card and then you can recharge it as you wish.
I was in Los Angeles around mid-May, and the weather was pretty nice. I even had a vest with me sometimes.
| Jan | Feb | March | Apr | May | June | July | Aug | Sept | Oct | Nov | Dec |
| --- | --- | --- | --- | --- | --- | --- | --- | --- | --- | --- | --- |
| OK | OK | OK | OK | OK | OK | OK | OK | OK | OK | OK | OK |
Honestly, it all depends on your budget. If you only do neighborhood visits, 2 days are enough. Now if you are doing sightseeing and amusement parks, then you will need more days, about 5 maximum I would say.
WHERE TO SLEEP? MY ACCOMMODATION
PINEAPPLE HOSTEL
East 25th Street & Griffith Ave, South Los Angeles,
Los Angeles, CA 90011, États-Unis
Price: $37 – €35 / night / person in a mix dormitory for 8 persons
Hostel can be find via the website booking.com
This hostel chain is not cheap but you get what you pay for. Everything is great as well as the common areas. The location is ideal, a few blocks from Bourbon Street, and in a rather safe neighborhood.
MY 3 TIPS TO VISIT LOS ANGELES
Unfortunately, even if you are on a budget, I advise you to rent a car, public transport is complicated and has poor attendance.
Look at the neighborhoods to avoid before strolling through Los Angeles.
Book your places for Disneyland in advance, the tickets are taken quickly.