WHAT TO DO IN PARATY? MY JOURNEY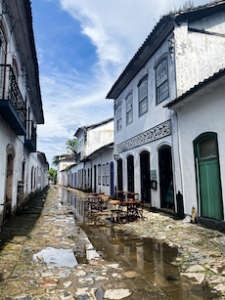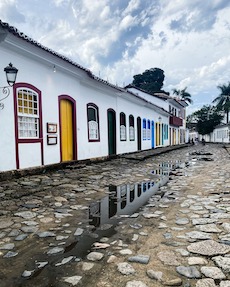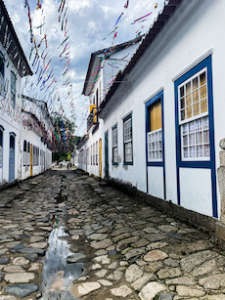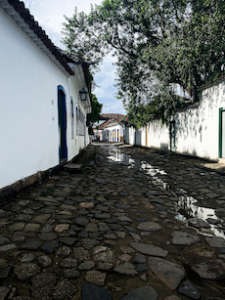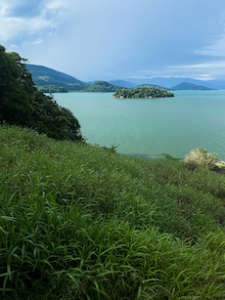 View from Forte Defensor Perpétuo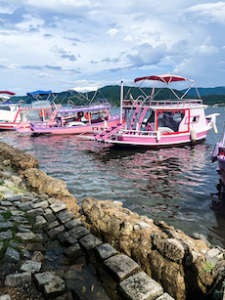 Paraty is a very charming city, especially the historic city center! The historic village is listed by UNESCO, and it's worth the detour! An old colonial city made up of cobblestones pedestrian streets, white facades with the outlines of doors and windows colored in yellow, red, green, blue… This city center is super cute! If it has rained a little, there's a little water left between the cobblestones, it's pretty to take photos with a mirror effect. It's very pleasant to walk in this center, to discover the small shops, the Igreja Santa Rita de Cássia church, and artisan shops. The center's right next to the small port where there are sometimes stalls with craftsmen, music at the end of the day, and quite original boats of all colors. Count about a good hour to go around this city center.
Around, you can go to the Forte Defensor Perpétuo to have a very nice view of the bay of Paraty. On your way to this fort, don't forget to taste the açai ice cream! A well-known ice cream in the region based on this fruit. You can add whatever you want with it. I found it good but everyone has their own tastes. There are a few small stalls selling it on the street. Then, if you want to continue, there's Praia do Jabaquara beach which is honestly not the most beautiful beach we've been to, especially after being in Ilha Grande. It's not a must for me.
Forte Defensor Perpétuo entry price: free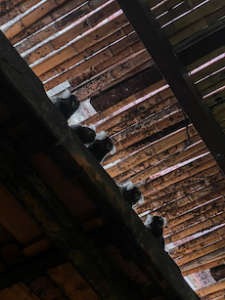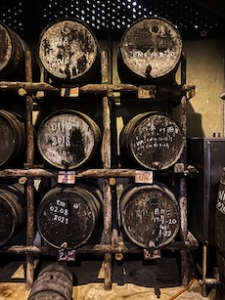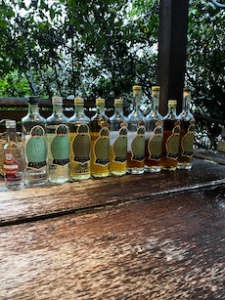 There are many Cachaça factories in the area. We weren't sure which one to visit but on a blog we saw cachaça Maria Izabel. To visit it, you've to send a message beforehand to find out at what time to come. What's a bit restrictive with this cachaça is that if you don't have a car, it's complicated to get there by transport. You'll have to take a taxi and negotiate with him to wait for you there. Every Uber we tried to take refused every time, so not much choice.
Once there, we are welcomed by the daughter of Maria Izabel, who also manages the company. She speaks Spanish and Portuguese. There, we see a family of wild monkeys a little curious, too cute. We start the visit in a room where they age alcohol in barrels. Cachaça is a sugar-based alcohol. The company makes several types of cachaça and explains each process well. It was very interesting ! After the visit, we obviously go to the tasting. She makes us taste a dozen different cachaças. The tasting and the visit last between 40 minutes and 1 hour. I liked it because it's not too touristy, it's a family business and you can see that they really like what they do.
Price of the cachaça tasting: reals 10
Round trip price by taxi for 3 people: reals 150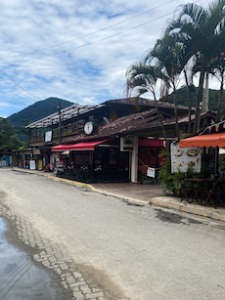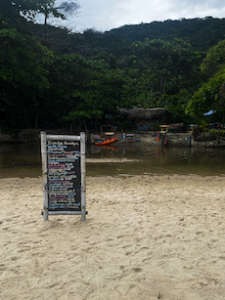 If you're in Paraty, you'll hear about the fishing village Trinidade which isn't far away. To get there, you've to take a bus (or a collectivo) for an hour. Honestly, both transports take the same time and are the same price. So take what comes first. The collectivos are just behind the station, there are more of them than the buses but there are fewer seats, so you may have to let 2 or 3 pass before you can get on one.
Once there, it's basically a main street with lots of souvenir shops or handicrafts and restaurants. But the village is best known for its natural swimming pool. To get there, you'll have to go through two beaches, Praia do Meio and Praia do Cachadaço which are two large and quite nice beaches. At the end of the second beach, you've to take a path for about twenty minutes in the forest. Be careful if it has rained recently, the trail can be a bit muddy and slippery. Then you arrive at the famous natural swimming pool. It's very beautiful ! Rocks surround the water coming from the sea, which makes the water transparent with lots of small fish that you can see without a mask and snorkel. It was a bit crowded when we were there as it's the main attraction of the place, but there was plenty of room not to rush. Despite the crowd, I still liked it.
Price of the bus or the collectivo: reals 5
Paraty and its surroundings can be visited quite quickly. The historic city center of Paraty is for me an unmissable, it's super cute. There are also waterfalls to see nearby if you want.
We were there from beginning of February and we had a lot of rain unfortunately. With some sunny moments.
| Jan | Feb | March | Apr | May | June | July | Aug | Sept | Oct | Nov | Dec |
| --- | --- | --- | --- | --- | --- | --- | --- | --- | --- | --- | --- |
| | | | OK | OK | OK | OK | OK | OK | | | |
2 days are enough to do all the activities mentioned in the article.
WHERE TO SLEEP? MY ACCOMMODATION
CASA DE FLOR HOSPEDAGEM
Rua Marechal Deodoro 424, Paraty Centro,
Paraty, CEP 23970-000, Brazil
Price: €10 / night / person for a room for 3 people with private bathroom
Click here to book it.
If you're traveling with several people, it's ok. They have common rooms and rooms with private bathrooms. There kitchen isn't very big but when we were there, nobody was cooking except us.
MY 3 TIPS TO VISIT PARATY
There are quite a few collectivos that leave from the city center to go around.
If you're tired of cooking or Brazilian food, there are plenty of international restaurants in the city, and not too expensive.
Try to go outside the high season and rather on weekdays in Trinidade. There were quite a few people when we were there despite the bad weather.