A CANADIAN CITY WITH ITS UNIQUE CHARM
WHAT TO DO IN QUEBEC CITY? MY JOURNEY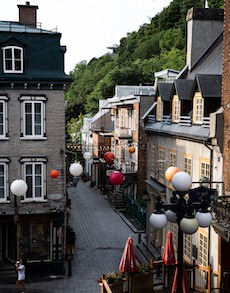 View from breakneck steps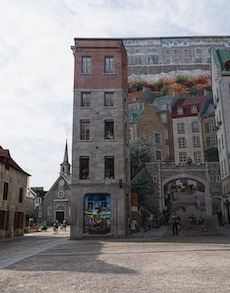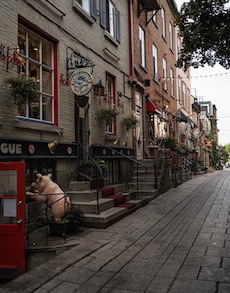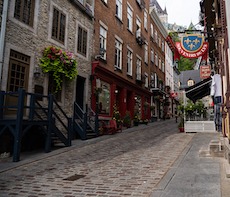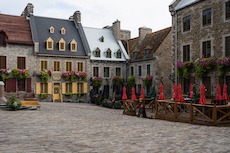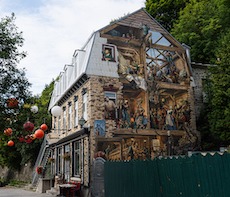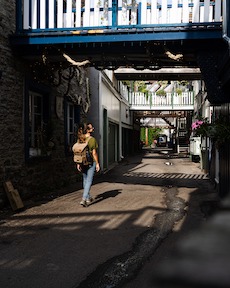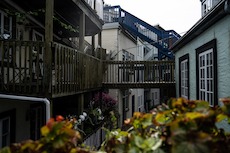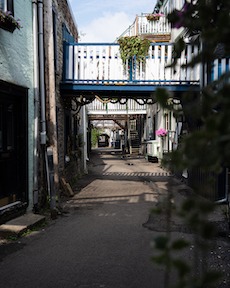 Just for the Champlain district, also called Old Quebec, the city is worth the detour. It is a very well-known area of ​​the city so I advise you to walk in the streets early enough if you don't want to be in the crowd. Rue du Petit Champlain is the most famous street in the district. Depending on where you're coming from, you'll likely be above the breakneck steps going to this neighborhood. The view from this place is very beautiful. Then, take a walk in the district, there are many cute little shops, and a few restaurants. The street is super well decorated, and the architecture of the facades is magnificent, all in stone. At the end of the street, there is a beautiful mural. Some explanatory panels are present in the streets to tell the story of Quebec City and its inhabitants.
Lose yourself in the different streets of the district, such as rue du Cul-de-Sac, rue Sous-le-Fort, rue Couillard, rue du Trésor which is a street with art galleries, or rue Sous-le-Cap which has lots of bridges and wooden stairs above you. While strolling, do not miss the Fresque des Québécois, a huge mural that represents the 4 seasons in Quebec, and the important personalities in the history of Quebec. This is really well done ! One of my favorite squares in the city is Place Royale. It is super cute with its stone houses, colorful shutters and doors, and the Notre-Dame-des-Victoires church.
To visit Old Quebec quietly, plan a good 2/3 hours, not to mention if you stop for a drink or a meal.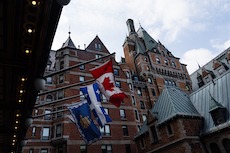 Fairmont le Château Frontenac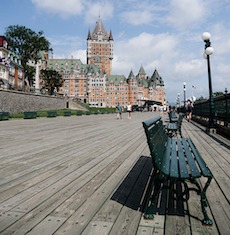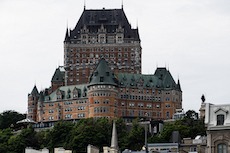 Fairmont le Château Frontenac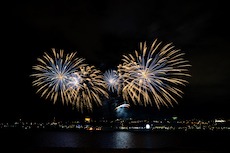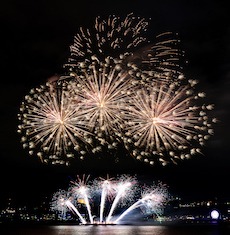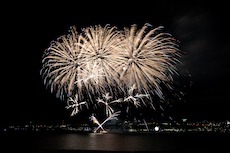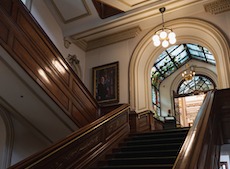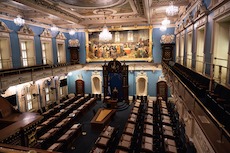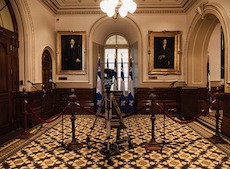 Near Old Quebec, you have Fairmont le Château Frontenac, a 5-star hotel. You can go inside even if you don't have a room. That's wonderful ! The hotel overlooks the city, it is impressive. You can see it from many parts of the city. Its architecture is very beautiful, both luxurious and traditional.
Next to the hotel, there is a small wooden boardwalk, Terrasse Dufferin, which provides an unobstructed view of the shore opposite and of Île d'Orléans. You can continue with la promenade des gouverneurs which has more lookouts, but not the best views in my opinion. This one runs along the citadel, which you can also visit with a guide if you wish. You can also see fortifications all over the city, including the Porte Saint Jean for example. The walks are very pleasant to do in good weather.
Not far away, you have the Plains of Abraham which is a huge park where the war between France and England took place in 1759/1760. There are a few things to see like the Martello Tower. Perfect for a picnic in the sun.
The Notre-Dame-de-Québec Cathedral Basilica is a very beautiful building in the center of the city. Inside you have a small exhibit on François de Laval, a French priest who helped spread the Catholic religion in Canada. There is a short 12-minute film about his life, it's quite interesting. The interior is super beautiful and well decorated, it's impressive!
It is also possible to visit the 4th Parliament of Canadian democracy in Quebec City. You can do it on with or without a guide, but it's still more interesting with a guide because there are only few explanatory panels. For this, it is possible to register for a visit, here is a link that will allow you to access it. Personally in August, I had space for the next day. The visit is very interesting. We learn a lot about how Canadian politics works, the differences between the legislative and the federal. You will be able to see several rooms as well as the entrance and the Legislative Council Chamber. The decoration has touches of reminders of the history of Quebec with French and English influences. The visit lasts approximately 1 hour. You can then continue on your own to see the library of the National Assembly.
If you have time, you can go to the old port. There are temporary exhibitions in the summer. It's not a must for me.
Another museum that I did not visit is the Musée de la civilisation du Québec. Having done the one in Ottawa, I was a little afraid that it would show the same information. But if you have time, go take a look.
And finally, look on the Quebec City website to see if there are events taking place when you are there. For example, when I was there, there was a show honoring Canadian ancestors, ending with a beautiful fireworks display lasting about fifteen minutes! It would be a shame to miss such a great event.
Entrance fee of a guided tour at the Parliament: free
Entrance fee to the Musée de la civilization in Quebec: between $15 and $20 (between €11 and €14.81) CA depending on your age, excluding taxes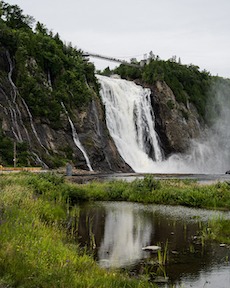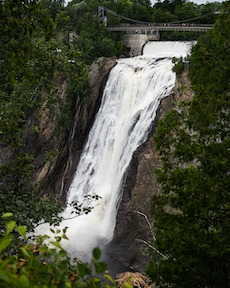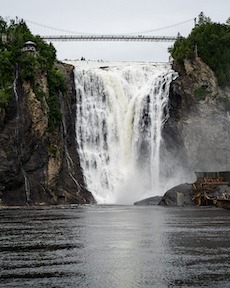 The Montmorency Falls are not to be missed if you go to Quebec City. It is very easy to reach from the city center without a car, thanks to the 800 bus. It will take about thirty minutes to get there. Then, cross the bridge Ave Royale to arrive at a small house where they will charge you the entrance to the falls.
Keep going until you come to a bridge that overlooks the falls. It's impressive! To see them up close, you can go to the stairs that lead down to the falls. Beware if you are scared of heights and slippery steps. Once down, you can walk around to get close to the falls. They are really beautiful!
Bus ticket: CA$3.75 – €2.78 round trip approximately. Have exact change on you because they don't give it back.
Entrance fee of Montmorency Falls: CA$8.50 – €6.29
Quebec City is a very cute little town to visit. Different from the big Canadian cities, it has a lot of charm. What is good about this city is that there are many signs available that explain its history. Worth spending a few days there.
I was in Quebec City at the beginning of August and the weather was great with a few light rains.
| Jan | Feb | March | Apr | May | June | July | Aug | Sept | Oct | Nov | Dec |
| --- | --- | --- | --- | --- | --- | --- | --- | --- | --- | --- | --- |
| | | | | OK | OK | OK | OK | OK | | | |
I think 2 to 3 days is enough to visit the city of Quebec City.
WHERE TO SLEEP? MY ACCOMMODATION
LA BELLE PLANETE BACKPACKER HOSTEL
386 Rue du Pont,
Quebec, QC G1K 6M7, Canada
Price : CA$42.55 – €31.50 / person / night in a mixed dorm.
The hostel is very well located, near the center. The reception is excellent. A very good value for money. Be careful, when I was there, check-in was not allowed after 10 p.m.
MY 3 TIPS TO VISIT QUEBEC CITY
Go early in Old Quebec because the streets are narrow and it is not pleasant with people.
Look on the site to see if there are any events when you are there.
Take good walking shoes to discover the city, everything is done by walking