THREE WEEKS ROAD TRIP IN POLAND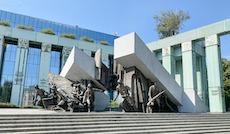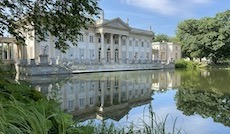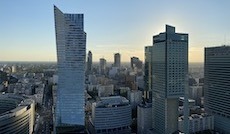 I decided to start my road trip with the capital of Poland, Warsaw! I was pleasantly surprised by this city to be honest. The old town has a lot of charm and is very colorful. And it's not just this neighborhood that has its charm. The area where the Vodka Museum is located is also one of a kind. There are many museums to do in Warsaw, find out what type of museum you want to visit, there is museum for everyone. And to fully enjoy the city, do not miss the beautiful city parks, which are just sublime and calm!
Click here for the full article about Warsaw.
To go to Lublin, I took a bus for 3h30 (count half a day).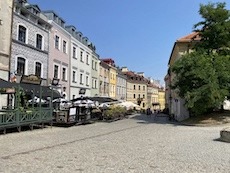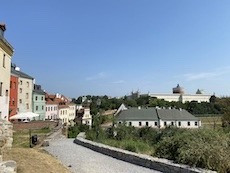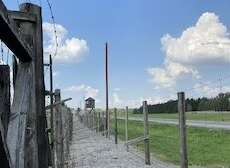 Majdanek concentration camp
Lublin is a small Polish town with a particular architectural mix. The old town is between abandoned and bustling, and the rest of the town was under construction when I was there (August 2020). To be honest, it's not my favorite city in Poland, but you can never tell in advance, and everyone has their own taste, maybe you'll love it. However, I went to the Majdanek concentration camp, and this self-guided tour was very interesting and well organized. Thanks to this visit, I have no regrets to have stopped in this city.
Click here for the full article about Lublin.
To go to Krakow, I took a bus for 5h30 (count a good half day, and pay attention to the schedules so that it does not block you a day).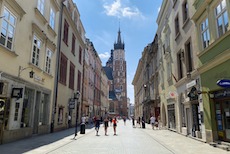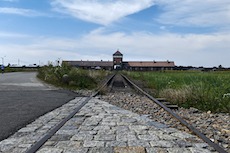 Main Gate in Auschwitz II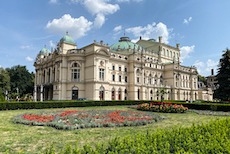 One of the old capitals of Poland, Krakow! A bustling city with plenty of places to visit, starting with the city center and the Wawel Royal Castle. Take a walk during nightfall, the buildings are very well illuminated. Next to Krakow there are also a few sightseeing tours to be done. For example, the Wieliczka Salt Mine, which is an incredible mine. It is known to have one the largest underground cathedrals in the world. I also visited the Auschwitz concentration camp. Be mentally prepared for this visit …
Click here for the full article about Krakow.
To go to Zakopane, I took a bus for 2 hours in the afternoon. Quite honestly, there are often so you won't be constrained by the schedules.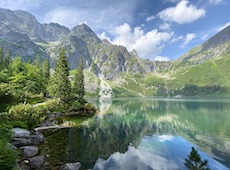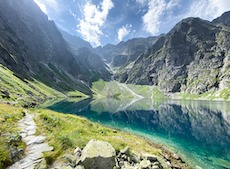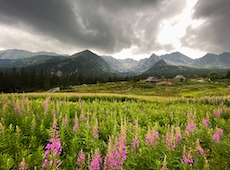 My favorite destination of the whole trip! I'm not more of a nature than a city person, I like both a lot. But this national park stunned me! The lakes and mountains are so beautiful, especially the Morskie Oko lake and the lake above, Czarny Staw pod Rysami. Even the city is very cute. A stopover not to be missed on your road trip. If I could have stayed several days, I would not have hesitated, but the weather was not good for the following days, so I preferred to continue on my way. Fortunately, I did the hikes I wanted.
Click here to view the full article about Zakopane.
To go to Wroclaw, I took a bus for 6 hours (count a day).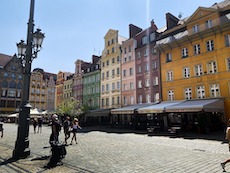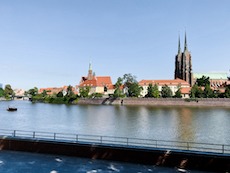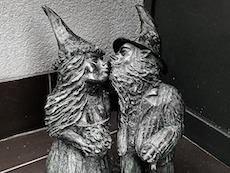 Wroclaw is a small Polish city. His particularity? Dwarves have invaded the city. It's funny to see dwarf statues all over town. Wroclaw has a nice city center. This city is worth stopping for a short day to wander around, but don't stay there too long or you'll be bored quickly.
Click here to view the full article about Wroclaw.
To go to Poznan, I took a train for 2 hours, but the schedules are not very accommodating (count a short half day).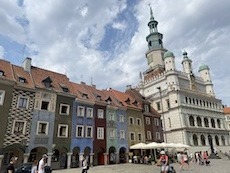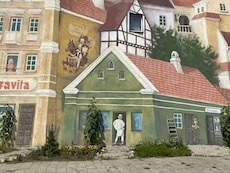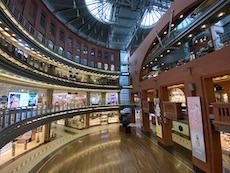 I really liked Poznań. A city full of charm, especially its colorful city center. A beautiful city to discover, as well as the parks around and the imperial castle. In this city, do not hesitate to walk outside the city center. You will discover beautiful street art or an old factory transformed into a shopping center. A city not to be missed!
Click here to view the full article about Poznań.
To go to Gdansk, I took the train for 3 hours (count half a day).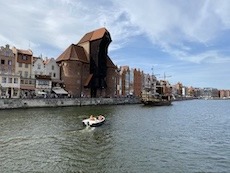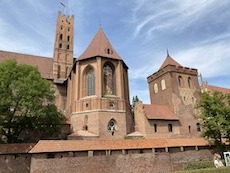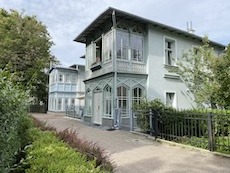 To end this beautiful trip, nothing like a short break near the sea. Gdansk is a very charming city with many museums and walks along the river to do. Take a few days to explore the surroundings as well, such as the seaside town of Sopot located by the sea. And above all, don't miss Malbork Castle, a visit I loved! One of the largest red brick castles in the world. Just extraordinary!
Click here for the full article about Gdansk.
To go to Warsaw, I took a bus for 4 hours (count half a day).
I did not expect to make such great discoveries in Poland. Whether at the level of nature and cities, everything is sublime! Also culturally and historically, Poland has a much more interesting history that goes beyond WWII. Don't hesitate any longer and go discover Poland!
In Poland, the bus and train network is very well developed. Sometimes the prices were a bit high but I was traveling during the high season so that's normal. Pay attention to the schedules, as the network is certainly well developed, but sometimes there can only be one or two buses a day that goes where you want. This is a point to consider in your travel time.
Months with favorable weather to visit Poland. This is a big country, the weather varies enormously depending on the destination, especially in the mountains.
| Jan | Feb | March | Apr | May | June | July | Aug | Sept | Oct | Nov | Dec |
| --- | --- | --- | --- | --- | --- | --- | --- | --- | --- | --- | --- |
| | | | | OK | OK | OK | OK | OK | OK | | |
Currency: zloty (PLN)
Here is a person's budget for a 3 week trip to Poland. This corresponds to a trip where you sleep in hostels, you cook (rarely restaurants), you travel by transport (bus, train), you visit museums, and do some activities.
There are a lot of interesting museums to do in Poland, that's why activities have a big part in the budget. As any visit is chargeable (even the access to the Tatras National Park), it goes quick. Sometimes I skipped some so as not to go over budget.
| | Zloty | € | % |
| --- | --- | --- | --- |
| ACCOMMODATIONS | 776 | 175 | 33 |
| ACTIVITIES | 511 | 116 | 22 |
| TRANSPORT | 420 | 95 | 18 |
| FOOD | 386 | 87 | 16 |
| OTHERS | 257 | 58 | 11 |
| TOTAL | 2350 | 532 | |
Three weeks was perfect, I even found it a bit short. I wouldn't have said no to another week to visit some more distant places. Be careful with transport, travel times can be long. That's why 3 weeks is great, otherwise you'll feel like you've spent your time in transport.
Morskie Oko lake in Zakopane
Old Town of Warsaw
Wieliczka Salt Mine in Krakow
Poznan city center
Lazienki Park in Warsaw
MY 5 TIPS
Get to tourist spots early (really early)
Watch out for transport between cities, sometimes there are only one or two buses a day
Look at the opening hours and days of the museums
Do not stay only in the city centers, take a walk outside
Carry change with you, in some cities everything is chargeable, or you can only pay in cash