WHAT TO DO IN SAMARA & SANTA TERESA? MY JOURNEY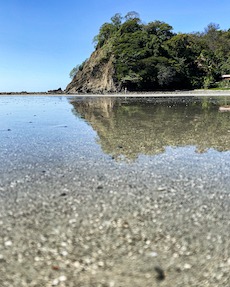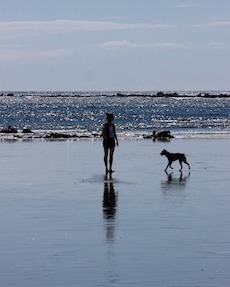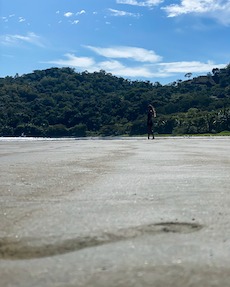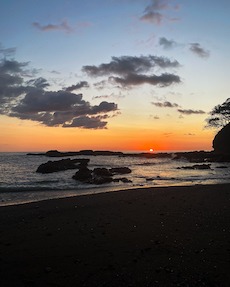 Sunset at the small beach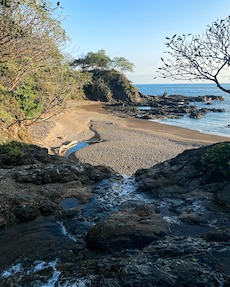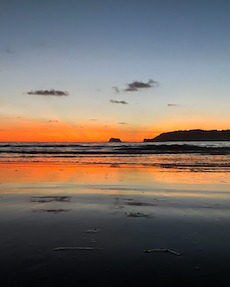 Sámara is a small town on the beach which is quite nice. A few small restaurants, bars and shops. I didn't find a specific charm to the city, but its surroundings are quite nice. The main attraction in Sámara is the beach. It has several very beautiful ones, the main one being Playa Sámara. A large beach close to the city with bars by the beach. When we were there, there weren't many waves but it's possible to rent surfboards. Then there's Playa Carrillo. One of the most beautiful beach in the city. The water's transparent, there are very few people, coconut trees all the way. The idea we have of a paradise beach. This is also where we saw one of the most beautiful sunsets in the country, with its bright red colors! It was amazing! And finally, one last nice little beach, unknown to tourists, is a very pretty little beach. To access it, stop before an intersection (don't interfere with the passage or the view of the intersection of course), there's a small red sign and you'll see a small river that goes towards the beach. This river's like a small waterfall on the beach, it's super cute. It's also a good place to admire the quiet sunset. 
The city of Santa Teresa is well known enough to land as a digital nomad. And while strolling in the city, we can feel this feeling. There's a mix between chic stores, international restaurants, surf shops, it's quite strange. Like Sámara, I didn't find it nice to walk around, but there are many more places to go out for a drink. But there's Playa Carmen which is the main beach of the city and perfect for surfing! You can rent a surfboard all over the city for a dozen dollars. Sometimes it's possible to do it directly with your hostel. You can also find surf lessons in the city. A perfect place to settle down and learn this sport.
Not far from Santa Teresa, there's a fishing village, Malpais. We were there by car, I don't know if it's accessible by public transport. But anyway, apart from looking at the fishermen on the beach, there's frankly not much to see. 
Prices to rent a surfboard for the day: $12 
Two destinations to relax at the beach and learn to surf. Places where it's good to take your time. 
We went there at the beginning of December and we had a great weather. 
| Jan | Feb | March | Apr | May | June | July | Aug | Sept | Oct | Nov | Dec |
| --- | --- | --- | --- | --- | --- | --- | --- | --- | --- | --- | --- |
| OK | OK | OK | OK | | | | | | | | OK |
So it will really depend on what you want to do. If you want to take your time and learn to surf, then why not a week. But if it's just to visit, one day per destination is enough. 
WHERE TO SLEEP? MY ACCOMMODATION
BLUE BIKE HOSTEL
Cruce de Cangrejal Detrás del Super Iguana Verde,
50205 Sámara, Costa Rica
Price: 9€ / person / night for a mixed dormitory of 4 people.
Click here to book.
A cheap hostel but the rooms were too small for several people, and a little far from the city center. 
EL GATO ROJAS SURF HOSTEL
40m Norte del Banco Nacional Provincia de Puntarenas,
60111 Santa Teresa Beach, Costa Rica
Price: 21€ / person / night for a mixed dormitory of 8 people.
Click here to book.
The location is really great and a good atmosphere. The kitchen is a bit small for the number of people they welcome. It's possible to rent surfboards with them, which is great. 
MY 3 TIPS TO VISIT SAMARA & SANTA TERESA
Santa Teresa is the perfect city to learn how to surf

 

If you just want to stay some few days, Sámara has less this side of international tourism than Santa Teresa
The sunsets are really beautiful on this peninsula, take the time to admire them