ONE OF THE BIG BRAZILIAN CITIES
WHAT TO DO IN SAO PAULO? MY JOURNEY
CITY TOUR VIA FREE WALKING TOUR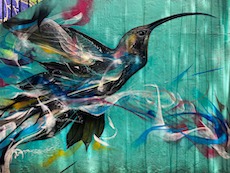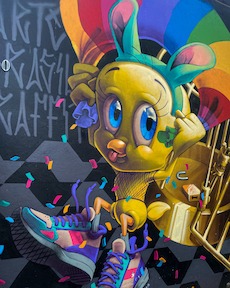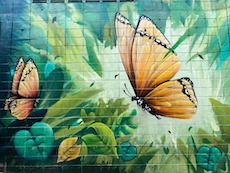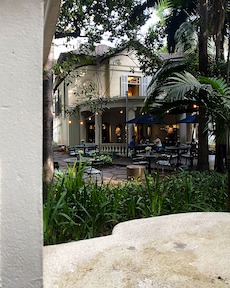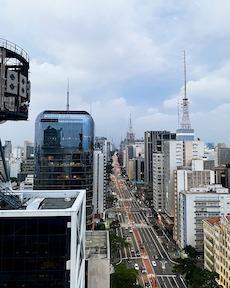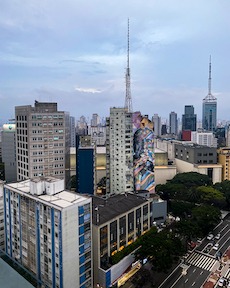 After talking with some Brazilians from São Paulo and about safety in the city, we decided to visit it with the Free Walking Tour to be a little more reassured, and above all not to go into streets where we aren't supposed to go as a tourist. Because yes, no matter how hard you try, a tourist can be spotted miles away. They offer 4 different tours over the week. If you want to take a tour, you have to register in advance on their website. We did two tours with them, here there are:
The Vila Madalena tour for 2 hours. It's a visit to a fairly well-known district of the city, a little bobo and hipster. It's quite lively, we pass several original bars and shops. Then the visit goes to Beco do Aprendiz, a little less known than Beco do Batman, but just as beautiful. There are several alleys filled with murals. During the tour, he explains the difference between mural and graffiti. It's super interesting! The guide shows us the different murals with some explanations about the work or sometimes about the artist. The murals are impressive and super beautiful! I really enjoyed this part of the visit. Then we end the visit in Beco do Batman, alleys with a lot of street art too, but I found this place a bit more developed. Quite geared towards tourism with bars and souvenir stands, but the street art are just as beautiful. We got to watch a few artists create some while we were there. I really liked this visit which is focused on street art. It allows us to better understand what we're looking at and to see that there are rules, that it's a different art than what we can see in museums. I recommend it!
The Paulista Avenue tour for 3 hours. The visit is concentrated on this large, very lively avenue! There are architectural differences on each building, it's quite interesting to have the explanations. There are sometimes very recent buildings next to old houses still preserved today. Without this tour, I would have passed so many buildings without realizing that they had been there for several years. I reassure you, I won't detail the history of these buildings in this article, but if you want to learn a little more about this street and what's around, the visit's good. At the end of it, go to the SESC rooftop. You've to go to the reception to be able to get on for free. The view from above is magnificent! You can see all this traffic, these huge buildings far away, some huge street art! For me, this rooftop is a must!
The free walking tours were very interesting! Beyond being able to visit the city without worrying too much about our safety, we really learn a lot about the culture, the city, the history… It's super cool! Of course, it isn't really free, it's strongly recommended to tip at the end of the visit because it is often thanks to these tips that they are paid.
Price of free walking tours: the amount you want
Entrance fee to the SESC rooftop: free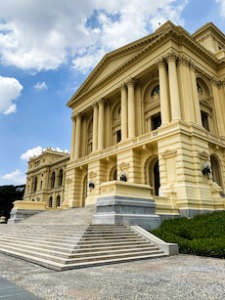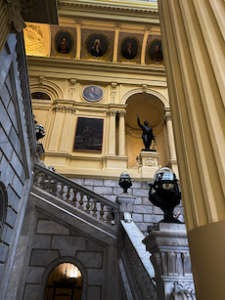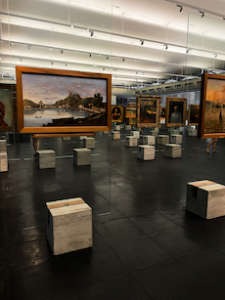 During our stay in São Paulo, I had the opportunity to visit two quite famous museums in the city.
The Museu Paulista in the Parque da Independência. This building was a monument to celebrate the independence of Brazil, which was eventually transformed into a museum. The architecture and the yellow color of this building are incredible! It's super beautiful and very well preserved! And the interior is even prettier! Paintings, statues, and even the architecture… I really liked the main staircase of this museum, with these balls of water representing the 18 rivers of the country. In the museum there are different parts to visit. There's the history interpretation room which explains that we have a vision of history thanks to the paintings but that it doesn't always represent the reality. There's a room about the history of the town in 1800 and what it looked like. There are also different rooms on the building itself, exhibits, large famous paintings in Brazil… The explanations are in English and you can stay there for a good 3 hours minimum to go around the museum. Also enjoy the outdoor garden which is very pretty.
The MASP (Museu de Arte de São Paulo) located on Paulista Avenue, is one of the most famous museums in the city. As its name suggests, it's an art museum with some statues and a large number of paintings from Brazil but also from Europe and South America mainly. On the top floor you have a large room with all the paintings hanging in the middle. It's impressive to see. What I found a bit unfortunate is that the explanations are behind the paintings. Even if there's no sense of visit, I've certainly not seen or read everything. In the basement there were several exhibitions of contemporary art. Not necessarily being a big fan of art museums, I still liked this one and discovered some beautiful works. It takes a good 2 hours to visit the museum. Don't forget to book your entry online by clicking here.
Entrance fee to the Museu Paulista: free
Entrance fee to MASP: reals 60
IBIRAPUERA PARK AND ITS MUSEUMS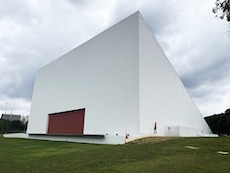 Museum at Ibirapuera Park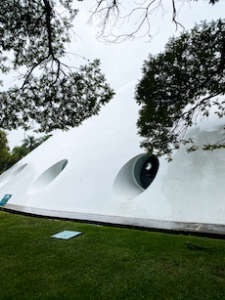 Museum at Ibirapuera Park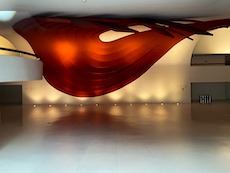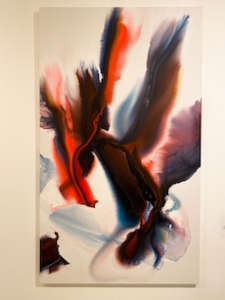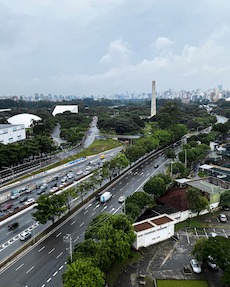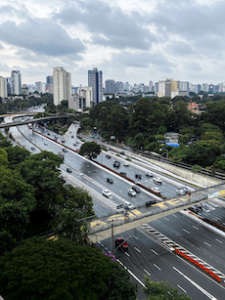 Ibirapuera Park is a huge park where many people come to do sports. It's quite pleasant to walk there during the day. The park also has a whole section with museums. Unfortunately when we were there most of the museums were closed. But just to see their exterior architecture is incredible because it's very original. Each museum has a different shape. We were still able to do the Museu Afro Brasil. I won't lie that I ended up being a little disappointed by this one. All the explanations are in Portuguese, at the entrance they tell us to use our cell phones, but it's so impractical and the translations aren't always accurate. And on top of that, there's no meaning in the visit, we don't really understand the themes, which works are related to what… If you don't have too much time and you don't speak Portuguese, I won't necessarily put it in the visits to do. On the other hand, we did the MAC (Museu de Arte Contemporânea) which is a museum of contemporary art as its name suggests. The museum was half under renovation but we were still able to visit 2/3 rooms. Depending on the exhibitions, this can be more or less nice. But don't miss the rooftop which has a great view of São Paulo and the park! To go around the park and the museums, count a good half-day or so, it's quite big!
Entrance fee to the Museu Afro Brasil: 15 reals
Entrance fee to MASC: free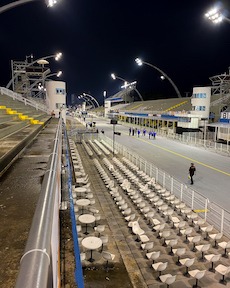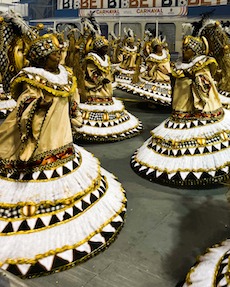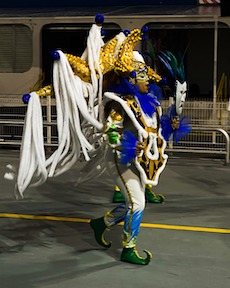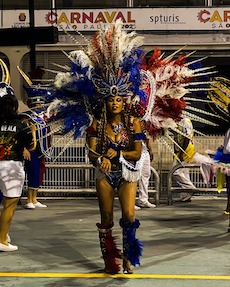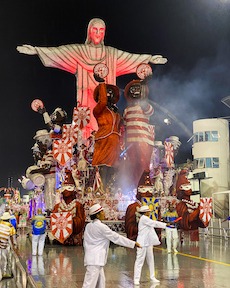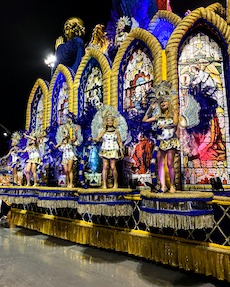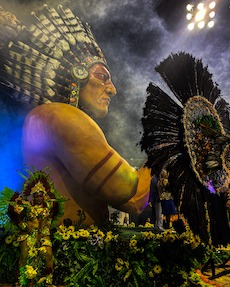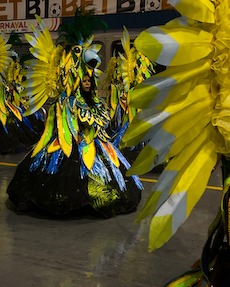 Did you know that São Paulo is the second city that hosts a big carnival on the same dates as Rio de Janeiro? Yes, and we were lucky enough to be able to attend, when it was absolutely not planned. But the city had decided to start the carnival a week earlier than usual, and that was one of the days we were there! Perfect isn't it? The carnival is actually a competition between the different dance schools. The first days are the least favorite schools, and the last days are generally the best schools. Being there on the first evening of the carnival, it was therefore the less favorite schools, but thanks to that, we were able to have VIP places for the small sum of 34 reals… Excellent because we were in the first row, not far from all these dancers, musicians parading. Everything's amazing! The floats are huge, the costumes are incredible, an atmosphere of madness! I loved! The carnival lives up to its reputation, it's incredible! There are about ten schools that pass one by one between 8pm and 6am. Each school has chosen a theme and parades dancing and singing all over the Sambadrome. The best place to enjoy the carnival is usually in the middle. Finally seeing a Brazilian carnival with your own eyes is madness! If you can do it, I recommend it 100%. Moreover, the weekend before the carnival, there are Bloquinhos in the street. Some locals will tell you that it's much better than the carnival. On site, you have instagram groups that let you know where to find them. Everyone's in the street celebrating to the sound of the drums, completely disguised. There's no parade with floats, but there's a great atmosphere!
Price of a VIP seat at the Sambadrome on the first evening of the São Paulo carnival: 34 reals
São Paulo finally pleasantly surprised me despite all the warnings from the locals. It's true that there are still quite a few neighborhoods where you have to be careful. But there are also quite a few museums to visit, the free walking tours also allow you to see a good part of the city without worrying too much about safety. I find that it's a city that deserves to be visited for a few days.
We were there at the beginning of February, we had good weather but also rain.
| Jan | Feb | March | Apr | May | June | July | Aug | Sept | Oct | Nov | Dec |
| --- | --- | --- | --- | --- | --- | --- | --- | --- | --- | --- | --- |
| | | | OK | OK | OK | OK | OK | OK | OK | | |
I think 3 days are enough to do some museums and free walking tours.
WHERE TO SLEEP? MY ACCOMMODATION
LAMPARINA HOSTEL
166 Rua Galeno de Almeida, Pinheiros,
Sao Paulo, CEP 05410-030, Brazil
Price: €16 / night / person in a mixed dormitory for 8 people.
Click here to book it.
A very clean hostel, rather well placed and which has what it takes in terms of space, common room and kitchen equipment. Really good value for money.
MY 3 TIPS TO VISIT SAO PAULO
Do the free walking tours to stroll serenely in the different districts.
If you can, do the Carnival of São Paulo. The biggest is in Rio but if you don't have the opportunity to do so, the one in São Paulo is just as impressive!
Look at the neighborhoods to avoid before going there and booking your accommodation.