CULTURE, COFFEE AND NATURE
WHAT TO DO IN SEATTLE? MY JOURNEY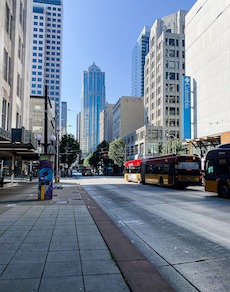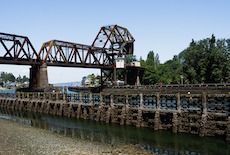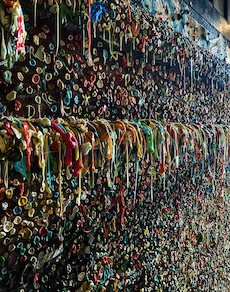 The first point of interest to visit is the Pike Place Market! A very touristic market on several floors. On the ground level, there are restaurants, food and lots of artisan booths. At this level, there are a lot of people, even on weekdays. If you go to the floors below, there are a lot less people. You will find original stores like the magic store or a store that only sells magazines from various years. An hour will be enough for you to go around.
Next to the Pike Place Market, you can't miss it, there is the first Starbucks! I don't drink coffee but for coffee fans this is a must visit place to have one. However, there is a long queue. Personally, I would rather recommend you to go to the Starbuck Reserve Roastery which is a warmer place with a copper and industrial decor. Also not far from the Pike Place Market, there is the Gum wall. So it's clearly not the sexiest tourist activity but it's quite atypical. It's actually two facades filled with chewing gum left behind by people since the 90s. Why not…
The Capitoll Hill district is a very lively district with various shops and restaurants. It's nice to stroll there for a few hours, especially East Pike Street and Broadway Street. It is in this district that there is the Starbuck Reserve Roastery.
Pioneer square is a neighborhood in the city center, quite popular. There is a lot of greenery, it remains a pleasant place to walk there. If you wish, there is a route you can take in this neighborhood to discover the different points of interest. Signs are available on the streets.
The Fremont district is a very lively area with lots of bars and restaurants. There are also some works to see in the street, including the troll. It's quite surprising but it's a huge troll under a bridge in Seattle. It is worth a look.
The Ballard area is somewhat similar to Fremont in terms of atmosphere, lots of bars and restaurants. It's one of my favorite neighborhoods because it's really pretty! The main street to see is Ballard Avenue NW.
If you are going to the Fremont area, check out the Ballard Locks which are not far away. It's always great to watch these locks fill up to get boats through. You also have the famous Salmon Bay Bridge at the same location.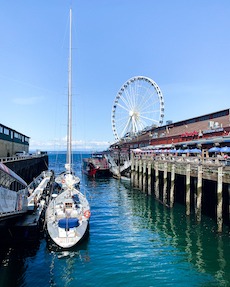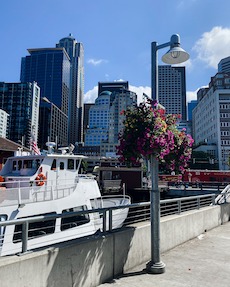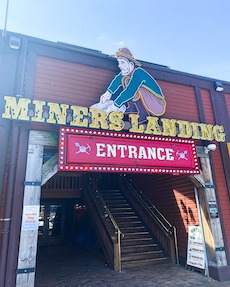 I did not expect to find piers with stores like in San Francisco. There are two piers which are very nice to discover.
The pier 54 is super beautiful! There is the Ye Old Curiosity store which sells original items from all over the world. You can find everything!
Pier 57 is original. It has a small enclosed Western-style mall. Inside it tells the story of the ships that came back from Alaska with gold, very interesting. There are also some arcades inside, and an old carousel. You feel like you're in another era.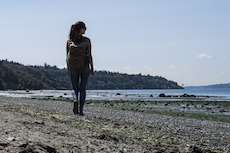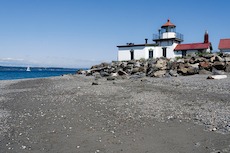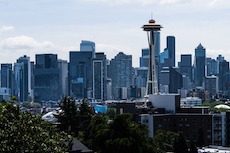 If you too have a tight budget that does not allow you to do the observation tower, but you still want to have a high view of the city center, then go to Kerry park. The view is amazing from this park! It's a must for me. You can see the entire Seattle skyline up to the piers.
If you are rather looking for a park to walk outside the city, then Discovery park will be perfect for you. Several buses from the city center go not far from the park, including the 24 and the 33. It is a large park by the water. There are many trails that allow you to discover it. I did part of the loop trail and South beach. You will be in a huge forest and then arrive on the beach with a great view of the mountains opposite when the weather is nice. I really liked it, a real break from the city center.
I was pleasantly surprised by Seattle. Several animated districts which makes the city very lively. Very nice to walk around and sit down to eat or drink.
I was there at the end of June, beginning of July, and the weather was great!
| Jan | Feb | March | Apr | May | June | July | Aug | Sept | Oct | Nov | Dec |
| --- | --- | --- | --- | --- | --- | --- | --- | --- | --- | --- | --- |
| | | | | OK | OK | OK | OK | OK | | | |
In two days you have toured the points of interest to see in the city. 
MY 3 TIPS TO VISIT SEATTLE
It is a city where you have to take your time in the neighborhoods, the shops and the restaurants. This is how you can appreciate the city and its atmosphere.
Note the districts to visit. Once there, do not hesitate to get lost in the streets to find small nuggets.
Try to get accommodation in the city center so you can walk around the city.