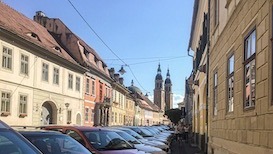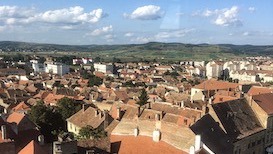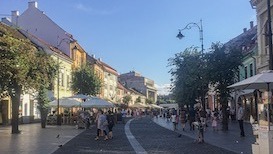 A very nice city center to visit with its main square and shopping streets. And especially an animated city during summer. When I was there, I saw the Sibiu Danse Festival where different bands were performing in front of the audience. While strolling in the various streets of the city, I observed the different colored houses on my way which gives a charm to this city. Then, I went to the top of the Sibiu council tower (Turnul Sfatului) to have a view of Sibiu. In this tower, there are some art exhibitions.
Price entry council tower: lei 2 / € 0,5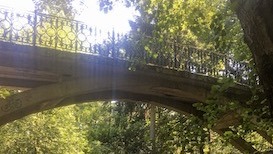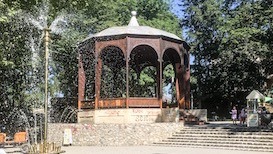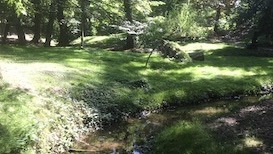 I then strolled around the citadel to discover the city and not just stay at the tourist place. There is a beautiful church by the river, and several houses as colorful as in the citadel. The city is very calm.
Sibiu is very nice to visit with a cool rythme. I really loved the atmosphere and the animation in the city. It is a very colorful city as Sighisoara.
Months with a favorable weather to visit Sibiu.
| Jan | Feb | March | Apr | May | June | July | Aug | Sept | Oct | Nov | Dec |
| --- | --- | --- | --- | --- | --- | --- | --- | --- | --- | --- | --- |
| | | | | OK | OK | OK | OK | OK | | | |
2 days are enough to go around Sibiu and visit its parks and museums.
WHERE TO SLEEP? MY ACCOMMODATION
PanGeea Hostel
Strada Avram Iancu 4, S
ibiu 550183, Romania
Price : lei 48 / € 10 per night, per person
Hostel website : click here
A hostel in the city center, right next to the main square. The hostel consists of "small apartments" which allows to have a kitchen, a living room and a bathroom for a dormitory of a maximum of ten people.
MY 3 TIPS
Get lost in the city center
Go to the park, it's worth it
If you want a little animation, or not, look at the events of the city before going