PARKS, MONUMENTS AND DISTRICTS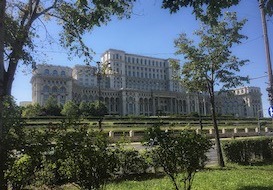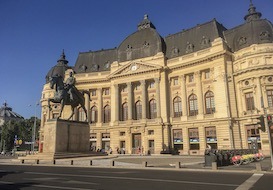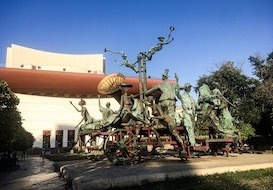 Statue in the city center
Be sure to stroll through the Lipscani area which is super nice. A mix of museum, restaurants and shops. Nice to get lost during the beautiful days.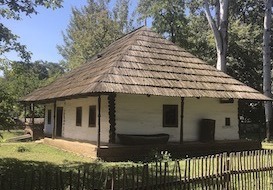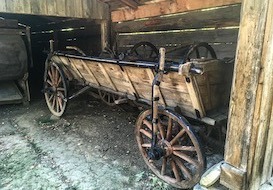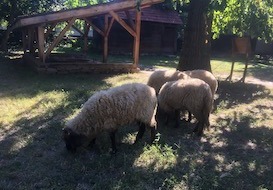 You can find your happiness at museums. There is everything, art, history, culture. Being there on Monday and Tuesday, many museums are closed these days, and my mistake was not checking the opening dates. But I got to see the Romanian village museum (Muzeul Satului). An open museum in a park in Bucharest to discover houses from different eras and regions. Quite unusual as a museum but interesting. I went to the Parliament which is an impressive building to see up close.
Entrance fee to the Romanian village museum: € 1.50 / lei 7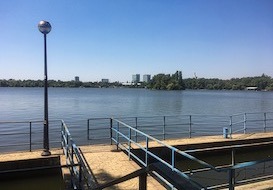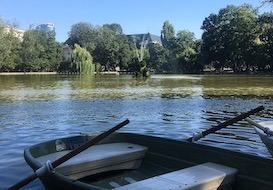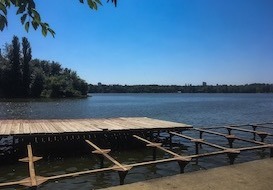 There are several large parks in the capital. Cismigiu Park (Parcul Cismigiu) has a nice little lake where you can go boating (pedal boating or canoeing). The second one I did is much bigger, the Herastrau Park. Activities are organized around, as well as restaurants and bars by the lake.
I went to Bucharest after visiting Sinaia. It was my last city in Romania and I had a good time in this city. Not too much crowded but quite animated.
Favorable weather to visit Bucharest.
| Jan | Fev | Mars | Avr | Mai | Juin | Juil | Août | Sept | Oct | Nov | Déc |
| --- | --- | --- | --- | --- | --- | --- | --- | --- | --- | --- | --- |
| | | | OK | OK | OK | OK | OK | OK | OK | | |
To visit Bucharest, two days may be enough but it will all depend on the number of museums you visit.
WHERE TO SLEEP? MY ACCOMMODATION
Sleep inn hostel
Strada Mavrogheni Nicolae 8,
București 030182, Romania
Price : lei 33,50 / € 7 per night, per person
Hostel website : click here
Hostel in the city center but you might feel insecure in this district at night.
MY 3 TIPS
Getting lost in the Lipscani district

Walk in the different parks

Take a free walking tour