A RECONSTRUCTED EUROPEAN CAPITAL
First things first, if you are arriving in Warsaw by plane, here is some information that might interest you. On arrival, take the S2 metro which will take you to Warsaw city center (Warszawa Srodmiescie). The ticket is cheap, 3.40 PLN / 0.77 € for 20 minutes. The metro is quite fast and it all depends on where you go to choose the corresponding ticket (there are tickets for 20 minutes or for 75 minutes).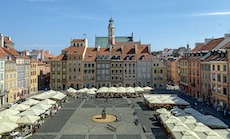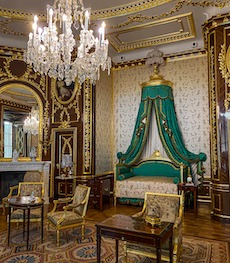 Warsaw's Old Town is incredibly cute. Unique architecture with very nice little alleys. I didn't feel like I was in the capital at all. It's like a little bubble in a big, busy, modern city. And besides, there is a lot to see there, starting with the Old Town Square (Rynek Starego Miasta) that you cannot miss. But how to recognize it? Really simple, there is a mermaid right in the middle of the square, symbol of Warsaw.
In this same square, in the small houses, is the Warsaw Museum (Muzeum Warszawy). This museum brings together different subjects concerning the inhabitants of Warsaw, starting with its creation and development over the centuries. You can also find information on the inhabitants, the demography, their dress style … The visit ends with an observation point overlooking the square. Little tip, if the top floor is not accessible, on the 4th floor in the clock room, you have a magnificent view. The museum has built a really well done route which allows you to see all the exhibits in the different rooms. It's unusual as a setting for a museum, I must admit, but pleasant. The museum is interesting because it presents different subjects about life in Warsaw and not just about the WWII era. To have time to visit the museum, I would say that it takes about 2 to 3 hours. But after that there are surely rooms that will interest you less that you can ignore.
You also cannot miss the Warsaw Cathedral (Archikatedra Warszawska) with its truly unique architecture. The exterior and interior have a simple, but charming architecture. I especially liked the stained glass windows which are very large and colorful. On the feast of the Transfiguration, there was a mass in this cathedral with the Polish president, whom I could see pass in the street between the Cathedral and the Royal Palace. If that's not cool? (and a big stroke of luck too I must admit).
And to finish on the old town, you have the Royal Castle (Zamek Królewski) located on Zamkowy Square (Plac Zamkowy). This huge red brick palace is unmissable. This castle was the residence of royalty for a few years. During your visit, you will be able to see the apartments as well as the reception rooms and the throne. The interior is really beautiful and we don't have the impression at all that the palace was destroyed and then rebuilt. There are large, very beautiful paintings inside. Honestly, I always find it interesting to see where and how kings lived before. To visit the whole, it would take about 2 hours.
To visit the old town without necessarily visiting the museums, I would say a good hour is enough to get lost in the surrounding streets.
Entrance fee to Warsaw Museum: PLN 20 / € 4.50 (I was there on a Thursday and got free entry. Staff told me every Thursday it is free but plan the budget just in case they change their mind).
Entrance fee to Royal Palace: I honestly got free entry but I don't know why. Admission is PLN 22 / € 5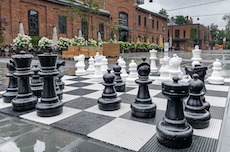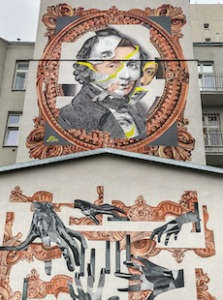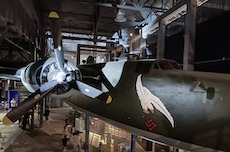 I am not going to list all the museums there are to do in Warsaw. I'm just going to tell you which ones I visited so you have an opinion and can decide which ones you want.
The first museum I did was the Vodka Museum (Muzeum Polskiej Wódki). I didn't have it on my list at all because I'm not a fan of vodka and was a little scared of the tourist trap. But my cousin highly recommended it to me, and I don't regret listening to him at all. The museum is located in a really nice area with a street chess game and a few bars / restaurants. The tour takes place in the former Wyborowa Vodka Distillery Factory, one of the most important factories of the 19th century. The museum talks about vodka in general: from the making of vodka to its origin and to the importance of vodka in Poland. I learned a lot of interesting things there. For example, did you know that Polish vodka has a definition? I bet no. And did you know that there was a specific symbol that defined whether vodka was indeed Polish vodka by its definition or just an imitation? And even more anecdotes during your visit. The museum must be visited with a museum guide (or your guide, but to be verified), you cannot visit it alone. There are different time slots (see before what time the tour is in English, or Polish if you understand it). This visit is quite educational with a short film at the start, some activities, and of course a tasting of 3 different vodkas at the end. I'm not going to lie to you, the tasting at 3pm is a bit hard, but it's okay. The visit lasts a total of 1h30.
As it was raining that day, I followed up with a second museum, the Frédéric Chopin Museum (Muzeum Fryderyka Chopina). It is a museum that traces the life of the musician as well as the origin of his works. To be honest, I didn't like this museum too much. I think you need to have a minimum of knowledge about the artist and his works to really appreciate the museum, or even just a minimum of classical music knowledge. But it's full of information on the artist so if you have a little knowledge, don't hesitate.
Being in Poland, I had to do a museum on the Second World War (or at least related to this subject). So I went to the Uprising Museum (Muzeum Powstania Warszawskiego). A museum that traces the life of the insurgents during the Second World War but also after. Many photographs and short films make it possible to realize their situation and how they lived. We study WWII a lot in high school but seeing what the Poles went through really shocked me. I didn't know that the Germans had created ghettos to get people in (mostly Jews) and give them the minimum food in order for them to die. I also didn't know that Warsaw had been almost completely destroyed during World War II. They quickly rebuilt everything (and some monuments and the old town as before) that it doesn't look like everything was destroyed. The museum is very interesting and allows you to better understand the history of Poland during this war, and even after. The museum really takes us into the history and reality of that time. To visit the museum, will take you around 2h30.
Entrance fee to the vodka museum: PLN 40 / € 9
Entrance fee to the Frédéric Chopin museum: PLN 23 / € 5.20
Entrance fee to the insurrection museum: PLN 25 / € 5.65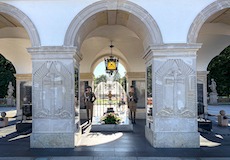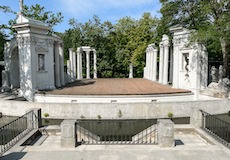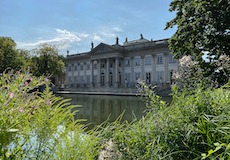 Fancy a garden break during your visits? Here are two main parks in the city that are really cool.
The Garden of Saxony (Ogród Saski), located near the old town and the royal road. It is one of the first parks open to residents. You will find there a small pond and some baroque structures. At the entrance of this park, if you arrive from the royal road, you can observe the tomb of the unknown soldier. It is a pleasant garden to take a little break from your sightseeing. If you just want to go around, about 30 minutes will be enough.
On the other hand for Łazienki park, it will take you more than 30 minutes. I did the tour in 2 hours, and I did not take access to the park museum. It is the largest park in the city, it covers 76 hectares … You will find a main pond where all around there are various buildings in Baroque style. And you have the Palace on the Water which is clearly unmissable. A little crush on this beautiful building. I advise you to go there in the morning, there are not many people, you feel like you are alone.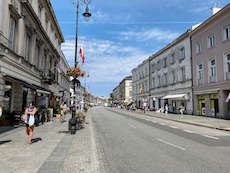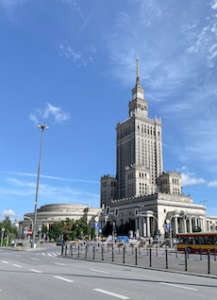 The Palace of Culture and Science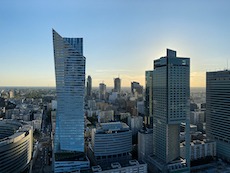 View from the Palace of Culture and Science
If there is a street to do in Warsaw, it is what they call the royal road. This is made up of two streets: Krakowskie Przedmieście and Nowy Świat. It leaves from the Royal Palace to arrive at Łazienki Palace. And you will be able to see the difference in architecture and atmosphere compared to other streets in the capital. It will take you a good hour to reach the two palaces from these streets.
You can continue this royal road by bus to reach Wilanow Palace. Unfortunately, I cannot tell you more because when I went there, the palace was closed (although indicated open on their website …) and the employee recommended me to come the next day to buy the ticket at 9:30 am for an opening of the palace at noon. Knowing that there is nothing to do around, I overlooked it and preferred to enjoy downtown Warsaw. But this palace looks very beautiful and it is recommended on many Warsaw travel sites.
While strolling through Warsaw, I came across an impressive statue near the Supreme Court. If you have the chance, go see it, it's worth the trip.
And to end a day full of sightseeing in style, go to the terrace of the Palace of Culture and Science (Pałac Kultury i Nauki). The best thing to do is to go during sunset (or in the half hour before sunset). The view is magnificent from up there. In this palace there is normally a museum as well but when I went there, it was closed (yes as you can see, I had some obstacles during my visit to Warsaw but not very serious). Be careful, the line is a bit long to get there (45min). Up there you have a 360 ° view of Warsaw.
If you still have some energy, head to the Złote Tarasy shopping center next door. The architecture is original.
Entry fee to the terrace of the Palace of Culture and Science: PLN 20 PLN / € 4.50
You will understand, I have not listed all the activities to do in Warsaw. There are many websites for this. The goal is to give you my opinion on the visits I have made. I really liked Warsaw which is rich in culture and history. A very pleasant city to discover thanks to its countless number of museums and monuments. But also very charming thanks to its old town, its parks and shopping centers. It's pretty incredible to think that less than a century ago the city was almost completely destroyed. We do not feel at all the "after" war, except in the museums which of course talk about it. It is a very pleasant capital to visit just like Lisbon (although the two cities are unlike each other).
Favorable weather to visit Warsaw. I was there in August, the heat is bearable and you will rarely be outside all day no matter what. There are so many museums and monuments to visit.
| Jan | Feb | March | Apr | May | June | July | Aug | Sept | Oct | Nov | Dec |
| --- | --- | --- | --- | --- | --- | --- | --- | --- | --- | --- | --- |
| | | | | OK | OK | OK | OK | OK | | | |
3 to 4 days are ideal for visiting Warsaw especially if you want to visit different museums. There are a lot of them and they are very interesting. You have something for everyone. It is a city where you can vary the pleasures between museums, city, parks and shopping centers.
WHERE TO SLEEP? MY ACCOMMODATION
Hostel Chillout
Poznańska 7/5,
00-680 Warsaw, Poland
Price: PLN 38 – € 8.60 / person / night in a mixed dormitory with 8 beds
Hostel website: click here
This hostel is not far from the central station in Warsaw. The hostel is clean. There are private bathrooms per dormitory which allows you to organize yourself if necessary, and there are also some in the common areas, so very practical. However, before arriving, read the instructions carefully, there is a sign indicating the building, but after that you have to find your way around. And provide the deposit of 20 PLN in cash.
MY 3 TIPS
Check the opening hours of the museums (they do not open every day and neither at the times indicated on Google)
Go early, or around midday, to museums, it can quickly get crowded
Choose museums wisely. There are many, and on different subjects. So, if you are on a tight budget or have little time in Warsaw, you will have to make choices